Welcome to 218°

All Day Café Restaurant
An Amazing Place for Coffee, Food & Drinks
218° Cafe Restaurant in Santorini, Santorini Restaurant Santorini Cafe Oia Restaurants Santorini Greece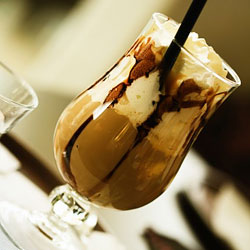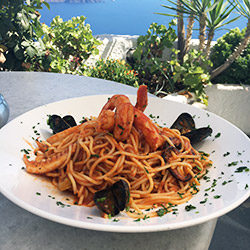 If you are craving for a delightful experience with soul stirring views as a backdrop, follow the compass of flavors to the café-restaurant 218° in Santorini. Perched on the rim of the cliff, at the centre of the traditional settlement of Oia, this amazing venue boasts dramatic views of the Caldera, the mysterious volcanic islets and the golden sunset in an awe-inspiring circumference of 218° Café Restaurant in Santorini.
Why 218o  Café Restaurant
Because we adulate Santorini like you do. We know exactly how to contribute actively for you to enjoy unforgettable vacations, by being cheerful, easy going, and above all positively happy. We are doing our best to offer a great environment where spontaneous, friendly mood blends harmonically with a breathtaking view!
Non-Stop Pleasure
From 12 in the noon until midnight...
Start your day with your favorite coffee or freshly squeezed juice, and stimulate your palate even further with a delicious snack. Further on, during the afternoon, choose one of the many carefully prepared Greek cuisine dishes that we have in our Menu.
Chill out with a refreshing cocktail while enjoying the majestic sunset, and when the sun sets down giving its place to the beautiful summer night, enjoy your drink while staring at the flickering lights of Santorini and the nearby islands, while the summer night breeze will make you feel totally stress-free. Enjoy the experience of cosmopolitan Oia with or without the company of friends, and let the music seduce you into a never ending trip of pleasure.  
Oia, Santorini
A place full of enthralling images...
A traditional settlement in the northern part of Santorini Island and one of the most romantic spots of the Aegean charming visitors with its scenic little houses and captains' manors, which fill the area with color. The numerous chapels with their intricate belfries are a real treasure and will make your promenade around the settlement an interesting sightseeing experience. As for the amazing views of the Caldera, they will captivate your glimpse and immediately steal your heart forever.